Have you ever come across a situation in which you want to have a worthy hangout but totally clueless about where to go? If you have become one of those who have started believing that Delhi is a boring place, then you are getting the wrong idea. We are hereby providing a list of happening places to visit in Delhi, which will definitely give you the right impression of Dil walo ki Dilli. Here are some places where you must go for a hangout with friends. (Places for couples to get cozy in Delhi lover point Delhi)
Places for couples to get cozy in Delhi
Tughlaqabad Fort
The octagonal fort is built on a hill. It is said that the fort was cursed  "ya rahey hissar ya rahey gujjar" and as an effect of the curse, it was left abandoned and lost its glory in the gloom. However, if you are an admirer of medieval architecture, this place will not let you down. Take your bagpack and visit the fort to feel it's eminence and see the fascinating piece of architecture. Well, let me tell you something before you make your plan. This fort is enlisted among one of the most haunted places but this will add a thrill to your hang out. Won it?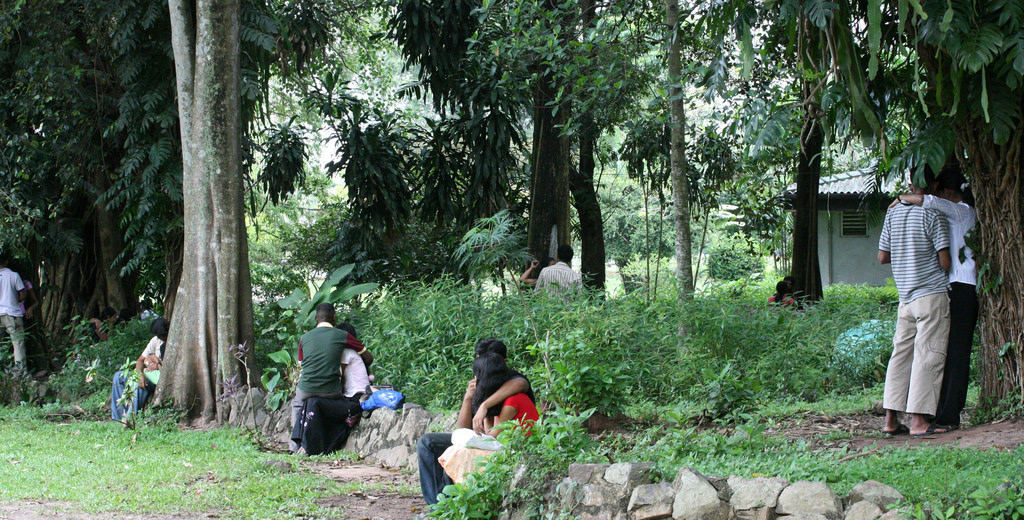 Lal Kot: The first city
I am staying clear, you will see ruins here too. But I am definitely not suggesting you visit there for seeing the ruins. I am trying to make you familiar with the serious deterioration of the heritage, but you will get a feeling of immense peace. If you have a group of history buffs and introverts, you will don't feel bad here. There are several gates like Hauz Rani and Barka and Badaun gates. Lal Kot, which is also known as Qila-i-Rai-Pithora and it's surrounding area of bare lands and greenery of Sanjay Van may not appear as a breathtaking view but it will provide you solace amid the noisy roads of Mehrauli.
Old Fort and Zoo
Located amid immense greenery, the fort is in a good condition. The govt has taken care of it in a very well manner. Here you can see the medieval art in an undeteriorated state. The Fort is expanded in an area of about two kilometres. As an add-on to its charm, the administration organizes a Light and Sound show every evening, which is worthy of watching. You can do many things here. From roaming carelessly to playing light games and from observing medieval art to gaining knowledge about the history. (The Purana Kila museum is really knowledgeable.)
Moreover, a visit to Purana Quila can give you a dual advantage as the fort is nearby the National Zoological Park. If you wanted to have a sight of the zoo but didn't have time, you can go the zoo in very less time after enjoying in the fort. You will love seeing the sprawling greenery. The 'Chidiya Ghar' has about 1500 animals of more than 100 species and over 130 species of plants. You may come across many birds, which you didn't know existed. Observing such a vast range of flora and fauna is a fascination in itself.
Making a trip to these historical venues are pocket-friendly too, as the entry fee and other charges are very nominal. Don't get troubled if the above-mentioned ones are not your kind of places, there are other nice options for you as well.
Cannought place
Located in the centre of Delhi, it is a 'multi-purpose' place. Basically, It's a market, but beyond than this, it can be said a mixture of antiquity and modernity. The circle shaped market came into existence under the rule of Britishers and nothing much has changed in its architecture since then. You will experience a distinct "Delhi" here, different kind of atmosphere, sophistication and notable cleanliness. If you are a brand freak, this place is going to steal your heart, as almost every top brand have their stores and showrooms here. CP will not let you down if you are a local market buff. There is Janpath and Palika Bazar, which are counted among India's most popular markets. You can get trendy accessories and clothing at affordable prices from here. So, I hope if you looking for shopping dedicated weekend, my suggestion will be useful to you.
Moreover, if you are planning to have a bash I will again recommend you the Cannought Place. The party persons can make their day with music, drinks and delicious food in the numerous restaurants and pubs present in CP. Furthermore, the quite known tourist spot Agrasen ki baoli is not very far from the circles. You can go there and have fun loaded photoshoots. Places in delhi where couples can get cozy.
Now, I have something really fantastic for all you foodies out there. Chandni Chowk, Delhi-6 the shopping hub is equally famous for its food. The speciality of Chandni Chowk lies in its desi essence.
The heart of purani Dilli is a very busy area, overloaded with crowd 24×7 and this is what makes the place adorable. Coming back to the food, let me tell you what Chandni Chowk have in its busy streets for you. I have already mentioned the about desi essence and believe me the wide variety of the Indian food will make your day. From jalebis, kulfis and sweets to chole bhature, kachoris and parantha's, you can have everything in a delicious taste here.
There are many shops which are more than a hundred years old. You can easily get the details of the famous shops once you browse the internet. Not only the shops serve good food, but the street vendors are also so good in their work that you will not forget the taste of their food items after tasting them.
Go and try the street food of Purani Dilli, it will not let you down. Besides this, you must know why it is called the shopping hub. Purani Dilli constitutes over 50 big and small markets. Each one selling specific goods, likewise Nai Sarak and Daryaganj are book shopping destination. Particularly, Chandni Chowk has many markets like Dariba Kalan for jewellery and ittra (natural fragrance), Khari Baoli for spices, Kinari Bazar and Katra Neel for clothing, Moti Bazar for peals and shawls and Tilak Bazar for chemicals. The list is much longer than this. Go and observe the hunky-dory diversity of the food and goods yourself. Places for couples to get cozy in Delhi lover point Delhi
Mini-Tibet
This one is less known place than the others in this list. Delhi is a place where vibrant cultures are nourished. Majnu ka Tila is usually known as Mini-Tibet. Mini-Tibet is a refugee colony. The Chinese, Tibetan, Mongolian and Korean people living there have become almost Indians. However, they have preserved their cultures as well and that's why you will like you are in Tibet when you will visit there.
The attraction of Tibetan culture can be best observed in the mystic market. From the street vendors to glass door shops selling Tibetan handicrafts you will find everything related to Tibet. The Buddhist Temple with its Bodhi Satva statue, Buddhist monks, the cool and traditional Tibetan handloom accessories and clothing, Korean and Mongolian restaurants decorated with bamboo sticks and Tibetan scripts having workers dressed in red kimonos, posters of his highness Dalai Lama and much more. Those who have not gone to Tibet, Majnu Ka Tila is a place which will give you an experience of being in beautiful Tibet, while actually being in Delhi. You should not miss this one. Places for couples to get cozy in Delhi lover point Delhi.
Go, get better experiences by visiting these nice places. Enjoy, the weekends or holidays by exploring the vividity of Delhi, where we have almost everything from historical to political and religious to modern. Everyone can find their kind of "Hangout place" here. No matter how distinct your interest is, you will surely get your type of place in the plethora. safe place for couples in new Delhi.
Places for couples to get cozy in Delhi lover point Delhi.